BATTLE OF IDEAS
A virtual exhibition, featuring a never ending contemporary algorithmic animation.
In BATTLE OF IDEAS, I utilise the virtual materials of the World Wide Web to investigate the potential for chaos when one idea competes with another for supremacy. The foundation for the coding of this particular battle was taken from the continuing agitation between groups wanting to leave or remain in the European Union. As usual, the foundation was just the beginning, with the outcome earning its own right to exist as an algorithmic abstract artwork. The geometric building blocks used are the elipse, the spiral and the square. The cypher used is my own COLOUR ALPHABET.
The animation can be viewed at: generative.revad.com/battle-of-ideas.html.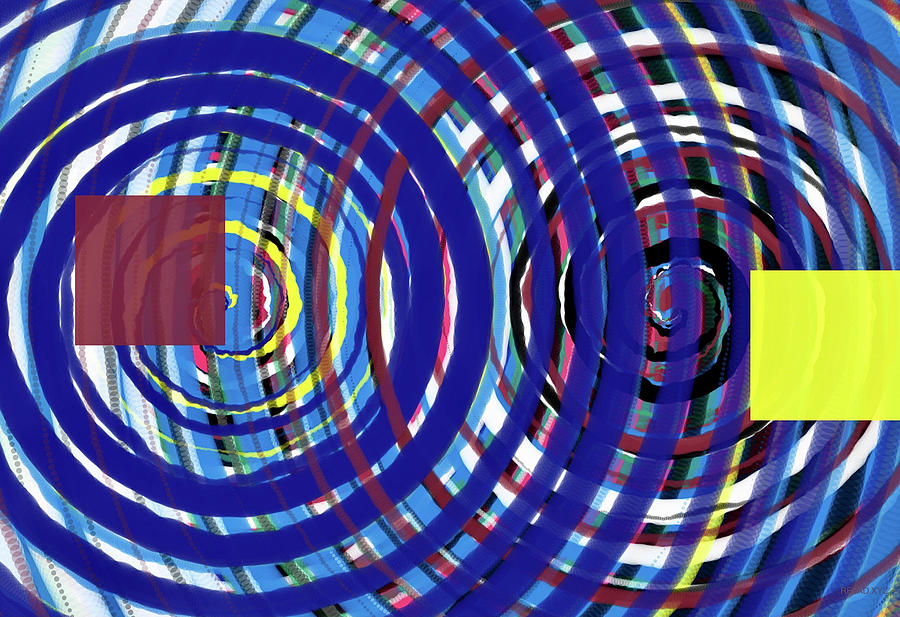 UPDATED: 2022-10-16